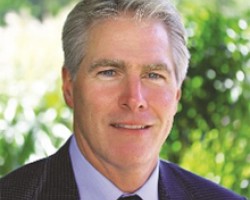 Ted Fox
Director
Ted Fox has worked at the zoo since 1991 and has served as director since 2011. A graduate of Cornell University, he holds a bachelor's degree in animal science.
Fox sits on the Association of Zoos and Aquariums (AZA) passerine Taxon Advisory Group (TAG). In this role, he collaborates with zoo experts across the country to examine the conservation needs of this expansive order of birds, and develop recommendations for population management and conservation based on the needs of the species and the facilities that house them.
Among his many achievements, Fox was instrumental in the development of the zoo's Humboldt penguin exhibit, which opened in 2005. Though industry experts forecast that it would take five years for the penguin pairs to become established and produce chicks, the first chicks hatched just one year after the exhibit opened. To date, more than 50 chicks have hatched at the Rosamond Gifford Zoo, an accomplishment for which the zoo is nationally recognized. Fox regularly consults with zoological institutions around the country in preparation for new exhibit openings and about penguin management, especially as it pertains to breeding.
Under Fox's leadership, the zoo has expanded its use of green infrastructure, most recently with completion of a 50,000-gallon watering hole for the Asian Elephant Preserve in 2016. The preserve is a 5-acre space including a 12,000-square-foot state-of-the-art elephant husbandry facility complete with a green roof. The elephant pool, fully funded by Friends of the Zoo, has a bio-filtration system that produces zero impact on municipal storm and sewer systems. Fox gave a presentation on this project at the Association of Zoos & Aquariums' 2017 national conference in Indianapolis.
Fox was also instrumental in raising the first Andean condor chick to be used for conservation education in Venezuela by the Cleveland Metroparks Zoo in conjunction with Bioandina Foundation and Inparques, the Venezuelan National Park Service. The goal is to gain popular support for establishing a viable population of Andean condors in Venezuela. To date, the bird has helped educate thousands of people about the importance of protecting the species, which is threatened in the wild.
Fox currently teaches an honors course, Challenges of Zoo Management, at Syracuse University.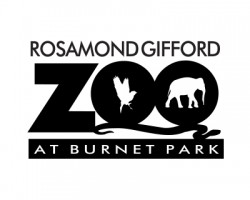 Seth Groesbeck
Collection Manager
Education: Onondaga County Community College, University at Albany
Animals under your care: Carnivores, Hoof-stock, Domestic Animals and Elephants
Why you chose to be a keeper: My love for elephants and passion to preserve species for future generations.
Fun Fact About You: I started working/volunteering at the zoo when i was 12. I started in the zoos 4-H club then pony rides working my way up to the elephant barn as a summer keeper.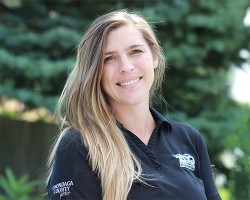 Ashley Sheppard
Collections Manager
Education: Bachelor of Science Degree in Zoology with a Minor in Chemistry from SUNY Oswego
Animals under your care: Asian Elephants
Why you chose to be a keeper: Initially I really wanted to assist in the conservation of endangered species through field research and veterinary medicine. After my first internship here at the Rosamond Gifford Zoo I quickly realized I could check all those boxes right here. My overall goal is to be a driving force in the education of the the general public and the conservation of the species that need it most. The other major goal is to give the animals in our care here the highest quality of care while they are with us.
Fun Fact About You: I grew up right here in Syracuse, NY and learned the skills needed to do this job at the Rosamond Gifford Zoo. I have also traveled to both India and Thailand to see and work with elephants in their range countries. This has helped me gain perspective on how to better direct our education and conservation efforts here at home.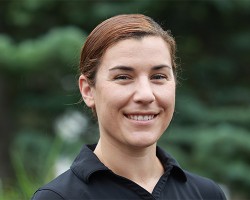 April Zimpel
Collection Manager
Education: Degree in Wildlife Science from Virginia Tech
Animals under your care: Birds
Why you chose to be a keeper: I had a passion for animals from a young age and decided in college that keeping would be the best combination of education, conservation and working closely with animals. I discovered my love of birds after an internship at the National Aviary and have been working with them ever since.
Fun Fact About You: I came to the Rosamond Gifford Zoo after 7 years in the Houston Zoo's Bird Department.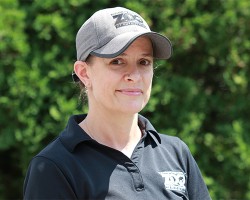 Tammy Singer
Collection Manager
Education: Bachelor's Degree in Animal Science from Cornell University
Animals Under Your Care: reptiles, amphibians, terrestrial invertebrates, primates, small mammals
Why You Chose to be a Keeper: Animals in AZA accredited zoos and aquariums are ambassadors for their species. I became a keeper to give them a voice, as they aren't able to speak for themselves. Part of my job is to educate zoo visitors about the animals in my care. Sharing my passion for conservation and teaching people how to care about our planet and the many species that call it home is why I am in this profession.
Fun Fact About You: I am an avid scuba diver and have traveled all over the world to dive, including the Caribbean, Mexico, Fiji, Bali, and Egypt. Some of my most memorable dives were with sharks, manta rays, sea turtles, seahorses, dolphins, and octopuses.