Featuring savory dishes skillfully prepared by Executive Chef Dan Hudson.
Must be at least 21 years old to attend.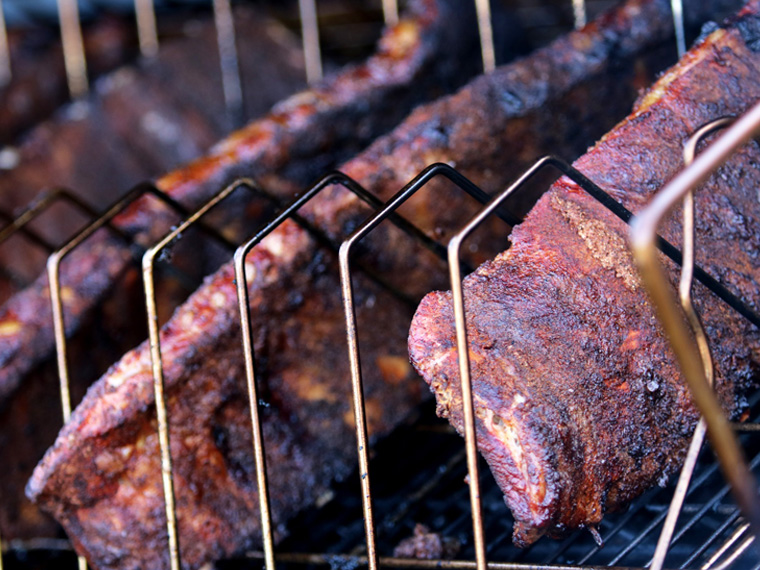 Friday, June 23, 2023 | 6-9 p.m.
MENU
APPETIZER DISPLAY
Deviled eggs

Cheeseballs

and toast points

Pigs in a

Blanket

French onion dip in a bread bowl

Pineapple hedgehog

Party punch bowl (beer, vodka, tequila, pink lemonade mix; citrus

and maraschino cherry ice ring/garnish)
COURSE 1 (plated)
Grilled shrimp ("shrimps on the barbie") on a

(grilled) watermelon salad w/arugula, feta, pickled red onion, balsamic glaze
COURSE 2 (family-style) 
Smoked pork ribs w/sweet

and spicy dry rub ("Memphis dry")

Baked beans w/smoked onion & bacon

Cucumber/tomato/onion salad
COURSE 3 (family-style)
Beef brisket w/Dinosaur BBQ Sensuous Slathering Sauce

Smoked mac

and cheese

Broccoli salad w/bacon, onions, raisins, sunflower seeds, creamy dressing
COURSE 4 (family-style)
Pulled

-pork sandwich w/Carolina BBQ sauce and quick-pickled cucumbers

Coleslaw

Fresh corn salad
COURSE 5 (plated)
Individual pineapple upside

-down cakes
Experience an outdoor evening BBQ paired with refreshing beers from Willow Rock Brewing Company that celebrates the arrival of summer and the amazing creatures of the Rosamond Gifford Zoo! This dinner will be hosted in the courtyard, weather dependent. Please dress accordingly.
---
Previous Gourmet Dinner Pairings
---
Savoring the Flavors of Spring!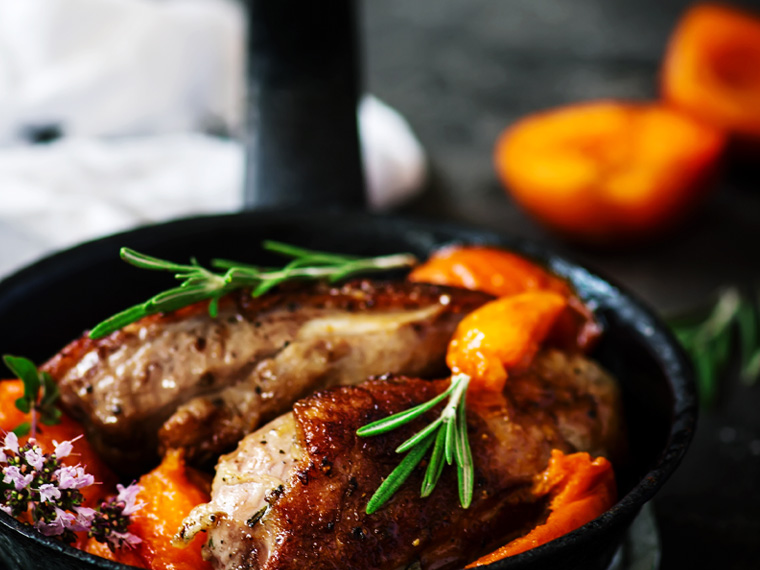 Friday, May 12, 2023 | 6-9 p.m.
MENU
Course 1 - Crostini with wildflower honey, whipped lavender goat cheese, and candied pecans
Course 2 - Mushroom soup with crème fraiche and chives
Course 3 - Grilled rack of lamb, mint pea puree, onion marmalade, pea shoots
Course 4 - Apricot-glazed duck breast, with wild rice pilaf, and asparagus tips
Course 5 - Blueberry and lemon tart, garnished with edible flowers
Flavors of South Africa paired with South African Wine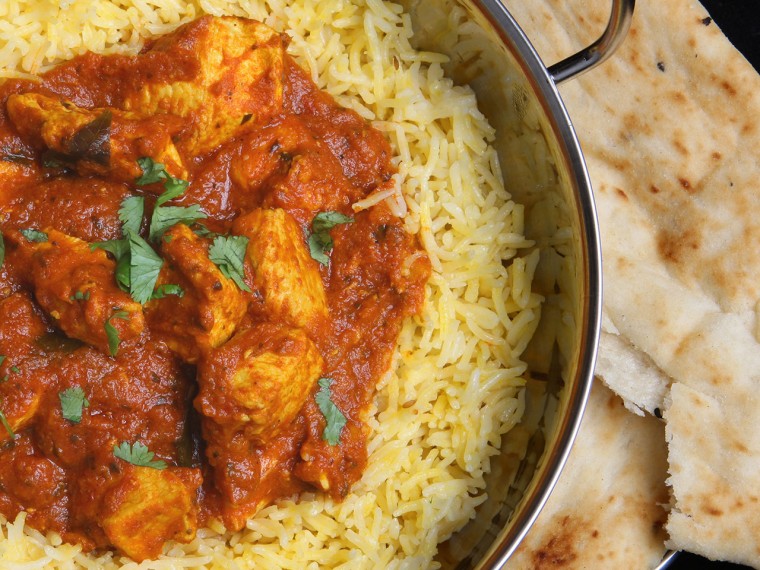 Friday, April 28, 2023 | 6-9 p.m.
Savor the flavors of South Africa and learn about the creatures that originate from this geographically diverse region – our charismatic meerkats and inquisitive Cape porcupines!
MENU
Course 1: Oepsies – Bacon-wrapped candied cherries served with barbecue sauce


Course 2: Peri Peri Shrimp – grilled shrimp marinated in peri peri sauce served over white rice


Course 3: Cape Malay Curry – braised chicken spiced with mild masala. Served with roasted potatoes, carrots and onions


Course 4: Lamb and Green Bean Bredie – lamb braised in tomatoes with green chilies and green beans


Course 5: Malva Pudding – traditional South African pudding made with apricots topped with a cream sauce


Marvelous Mardi Gras Medley paired with Rum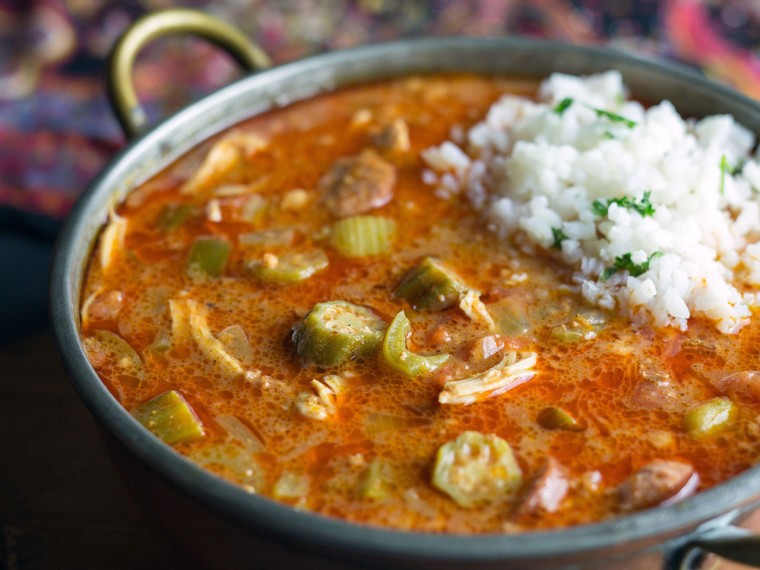 Friday, February 10 | 6-9 p.m.
MENU
Oysters Rockefeller — oysters on the half shell baked with bread crumbs, lemon, parsley, and butter
Muffuletta sandwich — a true New Orleans original — made with Italian charcuterie and a spicy olive spread on soft bread
Shrimp étouffée — shrimp stew made with the Holy Trinity of celery, onion, and green pepper, dark roux, and Cajun seasonings; served over white rice
Fried catfish — crispy fried catfish filet, served over maque choux, a classic Cajun dish of corn, peppers, onions, and spices
Bananas Foster — bananas cooked in a brown sugar butter sauce and flambéed with rum, served over vanilla ice cream
King cake — this vibrantly colored cake is baked with a special surprise inside–whoever finds the surprise wins the prize!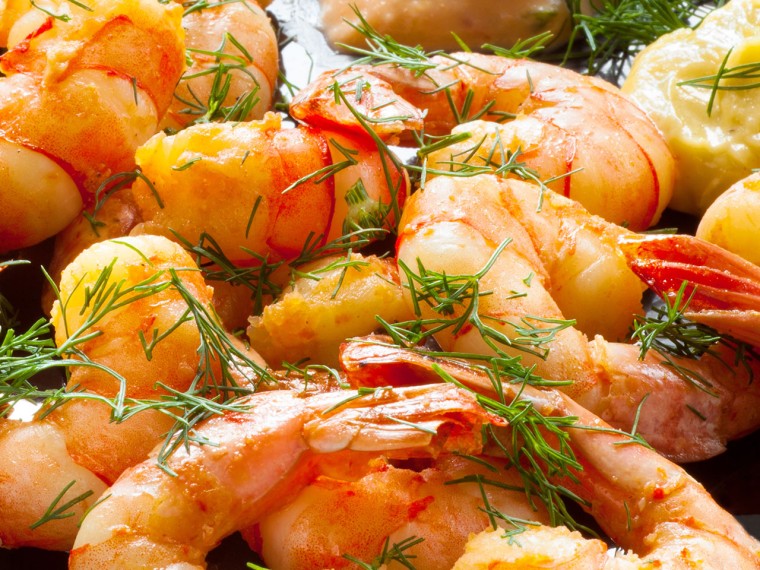 Friday, March 24, 2023 | 6-9 p.m.
MENU
Course 1: House made sushi rolls
Course 2: Seared scallops with melted leeks, micro greens, and brown butter lemon vinaigrette
Course 3: Honey-garlic shrimp skewers, napa cabbage, carrot, red onion, slaw, with ginger & peanut dressing
Course 4: Local coho salmon, roasted fennel, onion and tomato, with pistachio gremolata
Course 5: Lemon mousse
---
Gourmet Dinner Pairing Photo Gallery