If you've visited the Rosamond Gifford Zoo in the last year or so, you have probably seen Naga, our 8-year-old female Komodo dragon. As the world's largest species of lizard, Komodo dragons are well worth appreciating every day, but especially on January 16, Appreciate a Dragon Day! Averaging around 150 pounds in weight, adult dragons can eat up to 80 percent of their body weight in one meal. These giant reptiles are native to just a few Indonesian Islands, including the island of Komodo, and are unfortunately globally listed as "Vulnerable" due to poaching and loss of habitat in their very limited range.
In 1980, the Komodo National Park was established to protect the species by providing protected habitat and creating an ecotourism attraction. More than 18,000 people pass through the park each year to catch a glimpse of these giants, which gives the locals an economic incentive to protect the Komodo dragons.
Though you may not plan on visiting Komodo National Park any time soon, visiting national and state parks here in the US can help many of our native reptiles, birds, mammals, insects and even plants. If you'd like to help dragons here in New York State, visit Robert Treman State Park in Ithaca or Stony Brook State Park in Dansville this summer to see the Grey Petaltail Dragonfly! Though these beautiful insects are not globally threatened, they are a species of concern in New York State due to low numbers and a restricted range.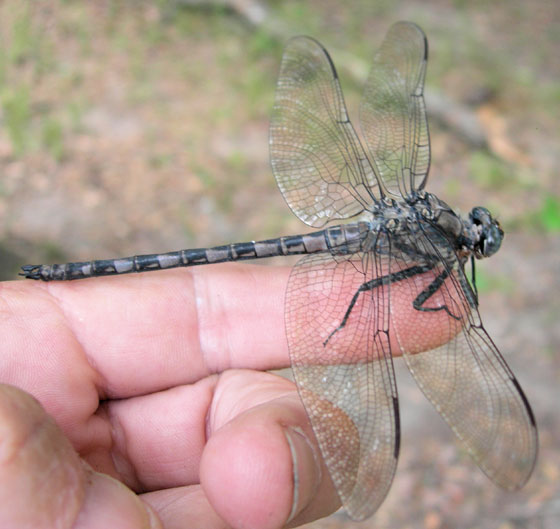 When you visit these and other state and national parks, your admission fee goes to maintain and continue to protect vital habitats to ensure species like the Grey Petaltail Dragonfly are around for future generations!