The Rosamond Gifford Zoo is Your Holiday Gift Giving Headquarters!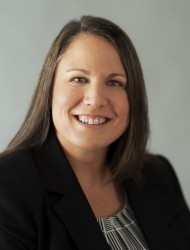 The Rosamond Gifford Zoo has decked its halls and its courtyard for an abundance of holiday events and offerings to light up the season like never before. Our events, education, membership, gift shop, catering and animal care teams have assembled an assortment of gifts to make the zoo your holiday headquarters!
This year, you can give the gift of:
Holiday Nights! Bring your family and friends to the zoo on a Friday or Saturday night to see the zoo courtyard ablaze with sparkling lights, fire pits and a bonfire. Enjoy carols by local choral groups, hot chocolate and s'mores and, of course, animals! Holiday Nights runs 5:30 to 8:30 p.m. on December 3-4, 10-11 and 17-18. Tickets are $7 to $9.
A gift membership plus! The zoo is not only offering a gift membership special, you can also add a personal present that's sure to delight your recipients. Purchase a gift membership by December 31 and receive two free guest passes. Add a personalized bundle including a plush wolf, greeting card and more to enchant the animal lover in your life!
Holidays with the Animals! Celebrate the season with the animals in our care as they receive their holiday enrichment gifts on Sunday, December 12. Various species will get gift-wrapped treats throughout the day from 10 a.m. to 3 p.m. This event spotlights our animal enrichment program and is free with zoo admission!
Learning! As part of our conservation education mission, we offer learning opportunities year-round. Our upcoming holiday programs include classes on Cold Weather Critters for ages 1-3, 3-5 and 6-10 on December 17 and 18, and our Holiday Zoo Camps for ages 6-11 the week of December 27-31. Campers explore the zoo, play games, make crafts and meet animals up close. Join us for one, two, or all 5 days!
Fresh, delicious food! Catering at the Zoo is offering beautiful charcuterie platters with an array of domestic and imported cheeses, cured meats, fresh fruit, homemade orange cranberry chutney, almonds, and olives, accompanied by baguettes artfully prepared by Executive Chef Dan Hudson. Order yours online for pick-up on Thursday, December 23 right here!
Give a gift to the animals! Celebrate your favorite animal with a gift of their favorite toy or treat. Visit the Enrichment Tree near The Curious Cub Gift Shop to peruse ornaments listing various animals, their favorite enrichments and a suggested amount to donate toward purchasing them. Bring your choice to the register to donate to that animal's gift. Big thanks to Lowe's for donating the tree!
You can find all these great deals by visiting our Holiday Gift-Giving Headquarters page here: rosamondgiffordzoo.org/holiday-gift-giving.
Finally, save the date to celebrate Noon Year's Eve with us on Friday, December 31! That's right, our daytime ball drop is back! Come ring in the "noon" year at the zoo with this popular kids' New Year's party that keeps bedtime in mind, complete with ball drop countdown at noon. The fun runs from 10 a.m. to 12:15 p.m. and is free with zoo admission.
Best of all, each and every one of these amazing gifts and events directly benefits the animals of the Rosamond Gifford Zoo. Thank you for celebrating the holidays with us!
Yours,
Carrie Large
Executive Director
Friends of the Zoo