Carrie Large to join Friends of the Zoo as Executive Director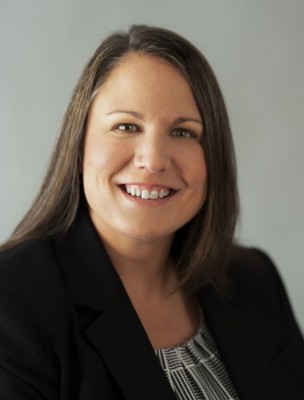 SYRACUSE, NY, October, 2020 — Carrie Large, a longtime senior leader at ACR Health, has been named the new executive director of the Friends of the Rosamond Gifford Zoo. The Friends of the Zoo board of directors selected Large following a national search to fill the position after former Friends executive Janet Agostini retired in January.
Large will join the zoo starting November 2 after 17 years with ACR Health, formerly AIDS Community Resources, most recently as deputy executive director of operations, a position she held since October 2017.
Large has a bachelor's degree in physical education with a concentration in Sports Management from SUNY Brockport. Right out of the gate she was tasked with starting up a professional arena football team the Rochester Brigade, focused on game day operations and sales.
She then moved to Syracuse in May 2003 and joined AIDS Community Resources, dba ACR Health, and has worked there ever since, rising from the position of Care Manager (2003-2005) to Deputy Director of Development (2005-2009) to Director of Development (2009-2017) and to her most recent role as Deputy Executive Director of Operations. Currently, Large oversees ACR daily operations in nine counties with more than 100 team members. She has mentored 10 directors and managers, helping grow operations, marketing and funding sources.
Friends of the Zoo Board Chair Heidi Holtz said the board felt Large was a good fit to lead the Friends organization as it seeks to help the zoo recalibrate after the COVID-19 pandemic, sustain its highly respected reputation in animal conservation and education, and pursue an ambitious strategic and master plan that includes support for a new Animal Health Center now under construction.
"We look forward to working with Carrie, who we believe will bring a powerful mix of professional expertise and personal dynamism to the Friends organization," Holtz said.
Holtz also praised Quentin "Skip" Lockwood III, who filled in as Interim Executive Director for Friends of the Zoo since January, leading Friends staff through the unexpected two-month closure of the zoo due to COVID and the May 23 reopening under many new restrictions.
"Skip came in as our Interim in late January and quickly became a strong leader," Holtz said. "He handled the zoo shutdown and subsequent re-opening in a smooth and efficient manner, and the board is extremely grateful for his work over the last nine months."
Large said she has loved working at ACR and she is excited to join another important community non-profit that makes Central New York a better place to live.
"My family loves our zoo, and it is an absolute honor to join this team," she said. "I can't wait to continue the zoo's mission of mixing fun with nature education, helping families create memories and looking forward to our best days ever!"
Large now resides in Liverpool with her wife, Stacey, and three children, Lucas, Callie and chocolate lab Winnie, aka the world's greatest snack stealer. "Everyone at home is excited about the zoo and have requested to come to work with me every day," she said.