TEE OFF Fore the Animals Silent Auction is Underway!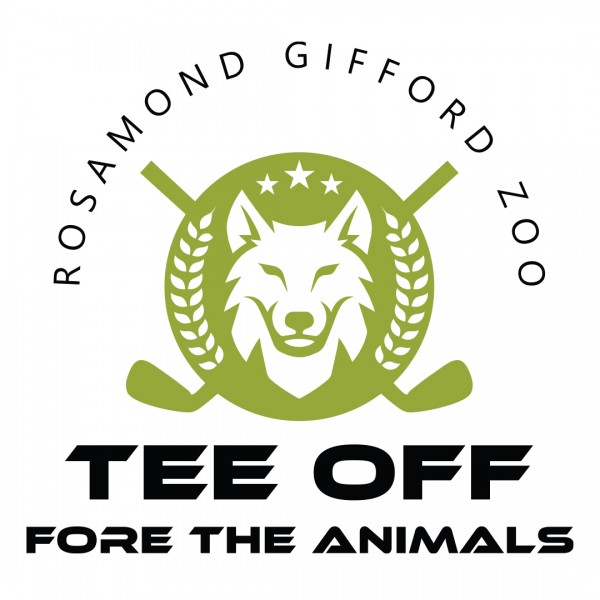 SYRACUSE, NY, May 20, 2021 - There's still time to sign up to TEE OFF Fore the Animals of the Rosamond Gifford Zoo on Monday, June 7 at Bellevue Country Club. The charity golf tournament to benefit the zoo includes a continental breakfast buffet, lunch on the links, an elegant awards dinner and 18 holes of championship golf on Bellevue's beautiful course.
In conjunction with the tourney, the public can also participate in a silent auction of rare sports and entertainment memorabilia, luxury vacations, exclusive experiences and more. The zoo also will auction off a few masterpieces painted by its resident animal artists.
For the first time, Friends of the Zoo partnered with an auction house to offer rare autographed items from some of the world's most famous sports and entertainment figures, said Friends of the Zoo Executive Director Carrie Large.
"If you have always wanted an original Star Wars movie poster signed by the entire cast or an autographed photo of Jack Nicklaus with Arnold Palmer and Tiger Woods, this is your chance," Large said. "Since the auction is online, we're hoping that animal lovers and memorabilia collectors from all over will participate to help us raise money for the important work of our world-class zoo."
Sports collectibles up for bid include a Masters tournament scorecard signed by Tiger Woods, an Everlast boxing glove autographed by former heavyweight champion "Iron Mike" Tyson and a baseball signed by New York Yankees record-setting strikeout pitcher Gerrit Cole.
Entertainment items include a photo of "The Godfather" stars Marlon Brando and Al Pacino hand-signed by Pacino, an online meet and greet with Austin Scott, title star of the Broadway hit musical "Hamilton," and Star Wars movie posters for "The Empire Strikes Back" and "A New Hope" signed by the stars, including the late Sir Alec Guinness (Obi-Wan Kenobi), Carrie Fisher (Princess Leia) and Peter Mayhew (Chewbacca).
Amazing vacation experiences include an Icelandic Adventure for two, a Tuscan getaway to a private villa for up to four people in the ancient hill town of Manciano, Italy, and a luxury VIP suite for the Yankees v. Mariners game on Saturday, August 7, with two nights at the Muse Hotel in midtown Manhattan.
Potential bidders can browse the online auction items at one.bidpal.net/foretheanimals/browse/. A portion of the funds bid on some items will go toward consignment fees. All other proceeds will benefit the Rosamond Gifford Zoo's missions of exceptional animal care, wildlife conservation, nature education and saving endangered species.
For more information on the TEE OFF Fore the Animals Golf Tournament, please visit syracusezooevents.org/tee-off-fore-the-animals.