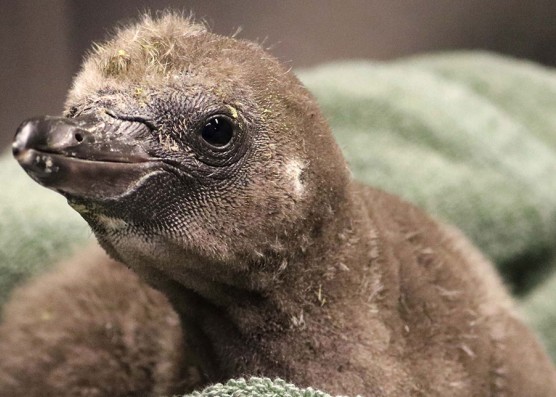 First Chick Fostered by Pair of Same-Sex Penguins Hatches at the Zoo!
On January 1, the first chick to hatch from an egg cared for by a pair of male penguins hatched at the zoo! The foster parents, Elmer and Lima, are two adult male Humboldt penguins who formed a pair bond for the current breeding season. The pair did a great job of taking turns incubating the egg until it hatched and have been brooding (warming) and feeding the chick since.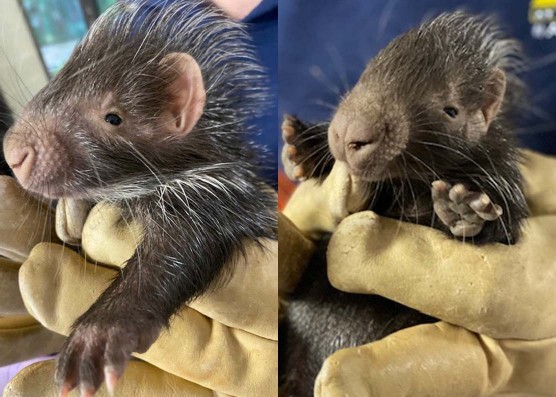 Introducing New Cape Porcupine Babies Fennel and Nettle
African Cape porcupines Bristle and Holley were successfully introduced on July 17, and on December 3 they became first-time parents! The pair produced two porcupettes – female Fennel and male Nettle – the first births of this species at the zoo. Porcupettes are born with soft quills that harden after a few days. Cape porcupine pairs are monogamous and both parents care for the young. The new family is on exhibit in the Social Animals Building.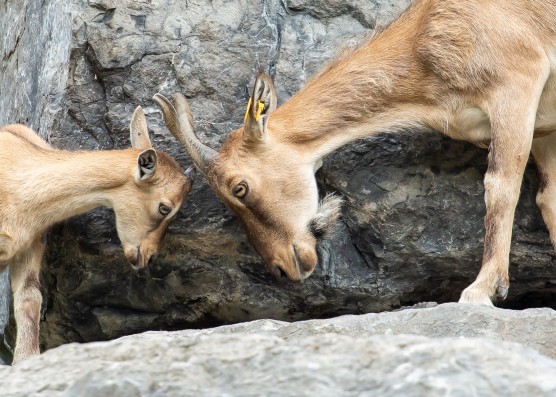 Three sets of Turkmenian Markhor Twins Born at the Zoo
Over the summer, three sets of male-female Turkmenian markhor twins were born at the zoo! All six received flavorful names per our zookeepers' "herbs and spices" naming theme for 2021 zooborns. Poppy Seed and Wasabi were born to female markhor Dorothy on June 6, Clove and Sesame were born to her herd-mate Rose on June 13, and Cayenne and Saffron were born to a third Golden Girl, Blanche, on September 7. All three sets of twins were fathered by our male markhor, Thor.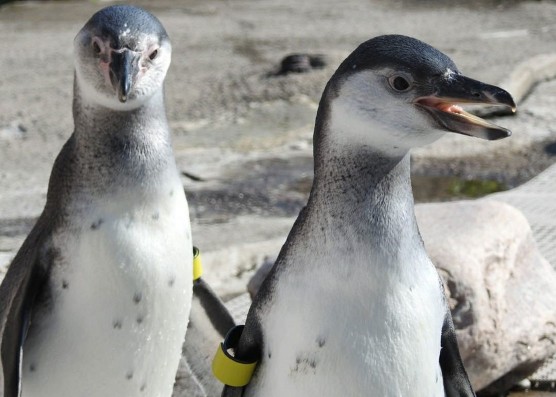 Opal and Inti Join the Colony at Penguin Coast
When you visit Penguin Coast, keep an eye out for our two newest additions to the Humboldt penguin colony, our 2021 chicks Opal and Inti.
Female chick Opal hatched on February 4 and male chick Inti hatched on March 19. The zoo held online voting to choose the names for both chicks.
After being raised by their penguin parents – or, in Opal's case, foster parents – the chicks received indoor swimming practice supervised by our penguin care team and learned to be hand-fed by zookeepers who keep close track of the eating habits of every bird in the 27-member colony.
Opal and Inti joined the colony on exhibit this summer and love swimming and diving in the big pool at Penguin Coast. They both have juvenile markings, so look for the birds with all-white chests. (They won't gain the black arcing stripe across their chests until their first molt next year.) You can tell them apart because male penguins wear their ID bracelet on their right wing, females on the left. Opal and Inti's bands are yellow.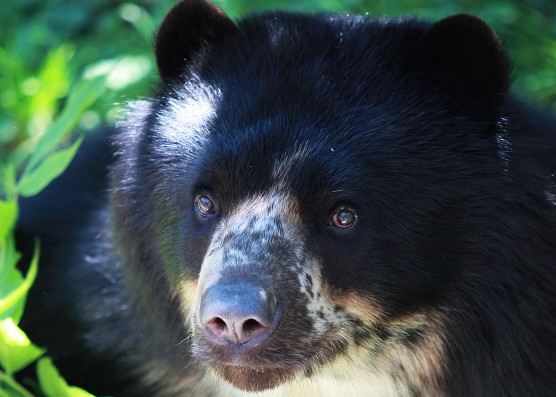 Welcome, Bjorn the Andean bear!
The Rosamond Gifford Zoo's newest arrival is 4 years old, weighs 250 pounds and is 6 feet tall when he stands on hind legs.
Bjorn is an Andean bear who was born at the Queens Zoo in 2016 and has lived at Smithsonian's National Zoo and the St. Louis Zoo. Zoo Director Ted Fox said the Rosamond Gifford Zoo is thrilled to welcome Bjorn to reside in its Andean Bear Exhibit, which has been unused since the second of its elderly Andean bear brothers passed away in July 2020. Bjorn is young, agile and energetic.
Read the news release about him HERE!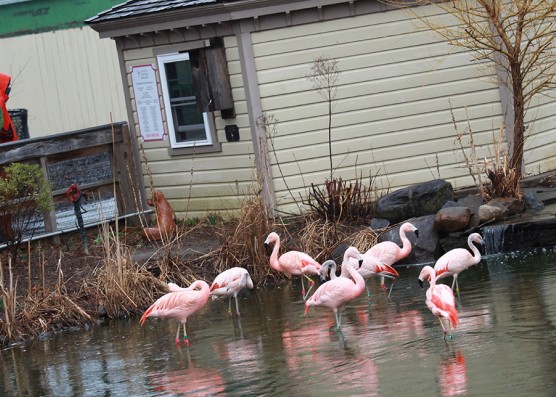 Flamboyant Flamingos Join Zoo Flock
Rosamond Gifford Zoo Welcomes New Giant Pacific Octopus
A new female Giant Pacific Octopus, Tellaro, went on exhibit on World Octopus Day – October 8 – 2020. She came to us from Canada after our old GPO, Ollie, passed away of old age in the spring. Tellaro is named for a tiny seaside town in Italy that has a special legend about an octopus that saved the town from invasion by pirates.
Learn more about the legend at www.thatsliguria.com/en/tellaro-the-town-of-the-giant-octopus.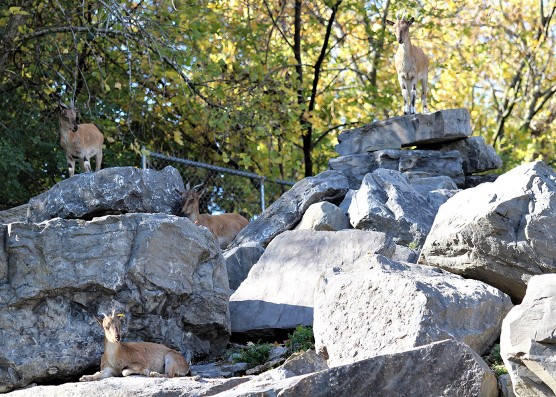 The Golden Girls Arrive at Rosamond Gifford Zoo
Four Turkmenian markhor females came to us from the Columbus Zoo to expand our herd of these endangered mountain goats native to Central Asia. They are known as the Golden Girls and their names are, of course, Blanche, Rose, Dorothy and Sophia.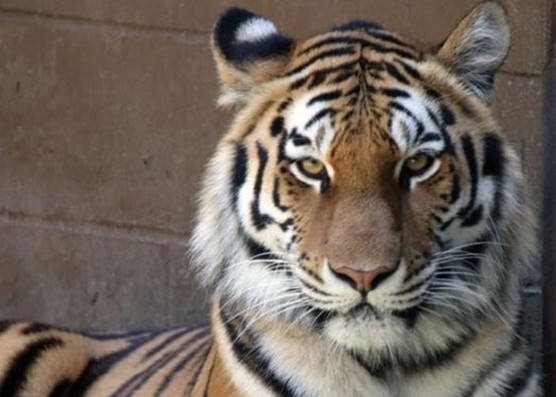 New Female Amur Tiger Arrives at Rosamond Gifford Zoo
Amur tiger Zeya came to us in October 2020 from Connecticut's Beardsley Zoo, where she was born on November 25, 2017. She is to be introduced to our male Amur tiger, Thimbu, as part of the Species Survival Plan for this critically endangered species. Introductions are commencing in hopes for tiger cubs in our future!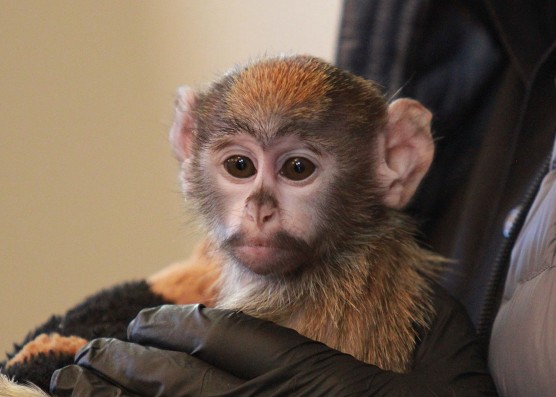 Patas Monkey Baby Iniko - First to be Hand Reared "In Troubled Times"
Baby patas monkey Iniko was born at the zoo on June 8, 2020, and unfortunately her mother, Becca, did not survive the birth. Iniko is the first baby patas monkey in North America to be hand-reared, in the care of our General Curator, Dan Meates and his wife, Zookeeper Leisje Meates, with help from our animal care team. Her name means "Born during troubled times" to reflect her birth in a pandemic and the loss of her mother.
Learn more about Iniko's story at justgiving.com/campaign/Iniko-appeal.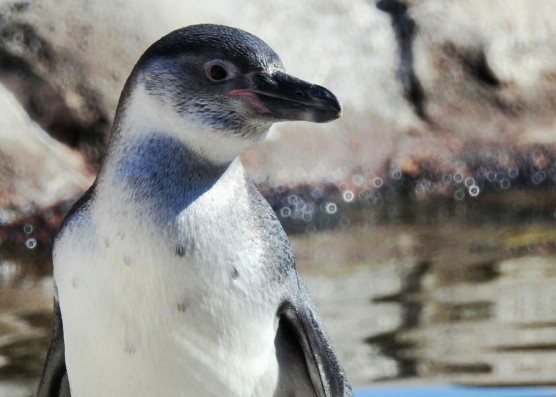 Humboldt Penguin Chick Hatches May 22, 2020
Humboldt penguin chick Cuatro hatched at the zoo on May 22, 2020, to parents Hugo and Malia and went on exhibit at Penguin Coast in August. She is the youngest chick in the colony of 31 birds and can be easily spotted as the only penguin with juvenile plumage – her chest is all white and she will not gain the wide black band across it until her first molt takes place sometime in 2021.
Cuatro catching her first snowflakes, December 2020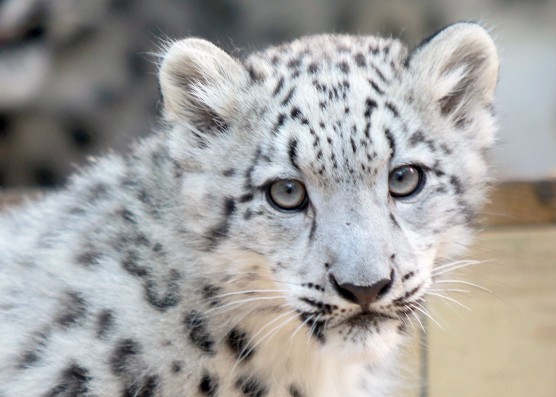 Snow Leopard Cub Introduced at Rosamond Gifford Zoo
Snow leopard cub Marcy was born May 18, 2020, to our female snow leopard, Daania, and her mate, Senge, as part of the Species Survival Plan for critically endangered snow leopards. Marcy's name was selected via a public naming vote, and she is an apt namesake for New York State's highest mountain. At 3 weeks old she was diagnosed with Swimmer Syndrome, a condition affecting her hind legs that would have prevented her from walking if not treated successfully.
See the MyZoo Magazine story of how our animal care team helped Marcy overcome this challenge HERE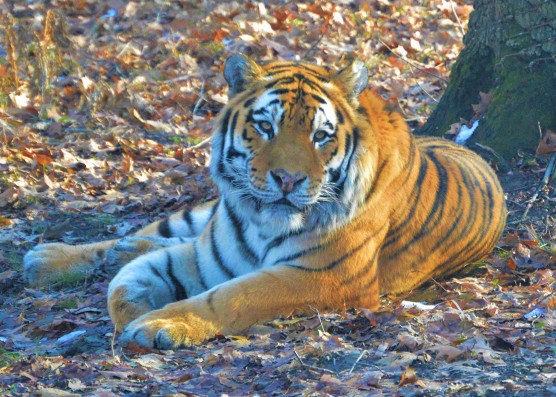 Amur Tiger Arrives at the Rosamond Gifford Zoo