Sunday, December 31, 2023 | 10 a.m. - Noon
Noon Year's Eve is a kid-friendly celebration that allows youngsters to experience all the fun of welcoming a new year while keeping bedtime in mind – including a dance party, noisemakers, sparkling juice "toast," countdown and ball drop at noon.
The festivities begin at 10 a.m. with a dance party and fun photo ops in the zoo's banquet room. The first 1,000 guests will receive complimentary party hats and horns thanks to a partnership with Tops Markets.
At 11:45 a.m., revelers will receive their free drinks and head to the zoo courtyard for the noon ball drop countdown. Guests are free to explore the zoo after the party.
This special event is free to zoo members and with zoo admission.
---
Calling All Local Artisans and Businesses!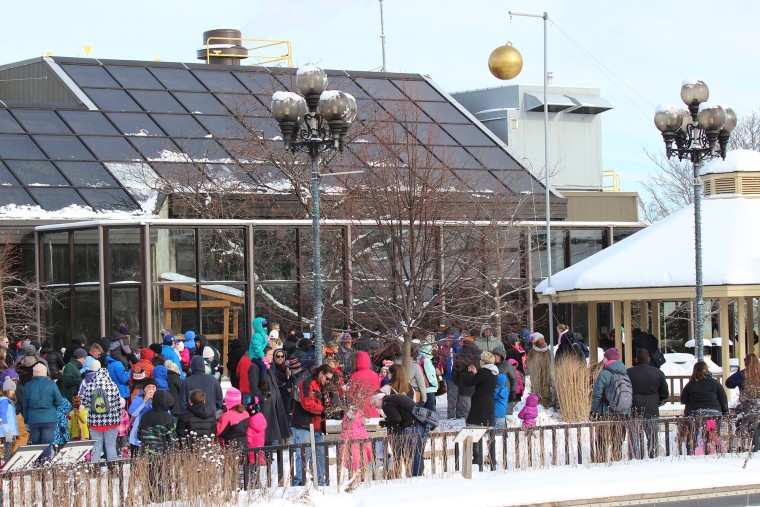 Friends of the Zoo is offering a great opportunity for local artisans and businesses to participate in Noon Year's Eve. Please fill out the attached application and return it to the Development Office at [email protected] or [email protected].
---
Sponsorship Opportunities
For more information, to sponsor or participate, please contact Heidi Strong, Director of Development at [email protected] or (315) 435-8511 x8526
---
Noon Year's Eve 2022 Gallery